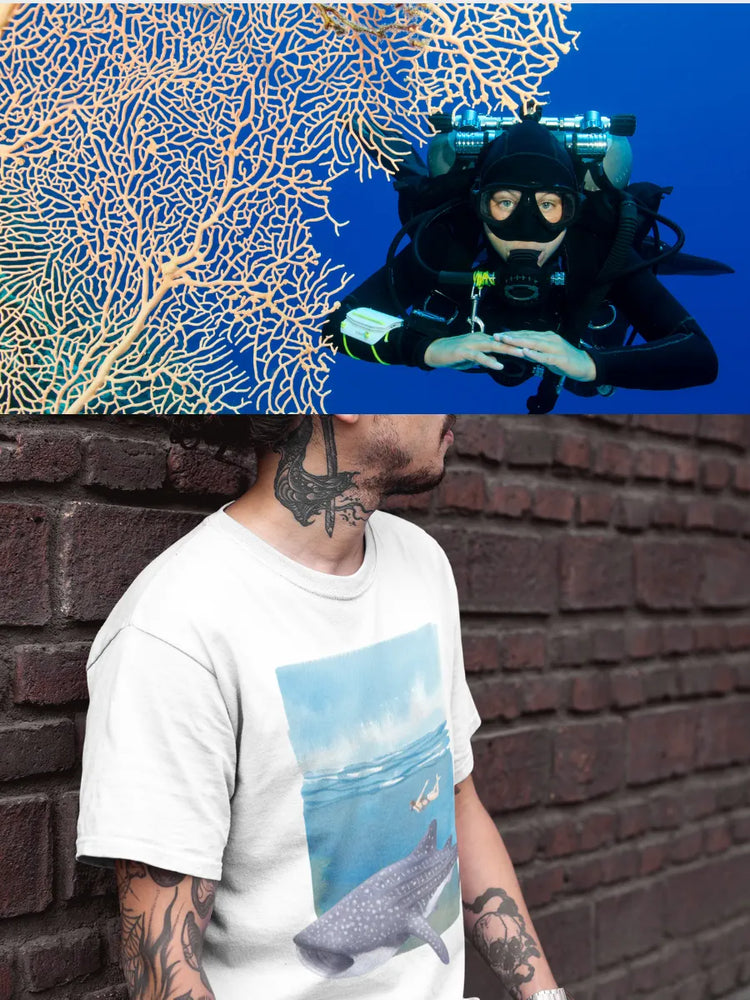 WE ARE THE LAST EXPLORERS
Discover the designs loved by divers around the world. From divers to our dive buddies, the last explorers.
Red Sea T-Shirts And Sweatshirts
Sort by
Featured

Best selling

Alphabetically, A-Z

Alphabetically, Z-A

Price, low to high

Price, high to low

Date, old to new

Date, new to old
As divers ourselves, from the founders to the product designers, we love to wear diving t-shirts and sweatshirts. But we've never found dive-inspired designs that we really fall in love with. So why not make them ourselves? Discover our collection of diving sweatshirts and t-shirts. The clothes we always wanted to wear as proud divers.
Why diving shirts?
In every dive destination we have visited (and there are more than 45 in total) around the world, we have bought clothing to commemorate the trip. And we've even done it with destinations we don't know but love. Same with our favorite marine life.
But in most cases, we haven't worn them more than once or twice. Why not? Simple, we didn't like them enough to wear them on a daily basis.With Fordivers, we set out to design clothing for those divers and scuba enthusiasts who want to wear their pride of being underwater adventurers in their everyday lives. We have designed a 100% organic cotton collection of diving destinations, underwater inspiration, phrases and diving culture. With designs that we want you to be as proud to wear as we are to create.