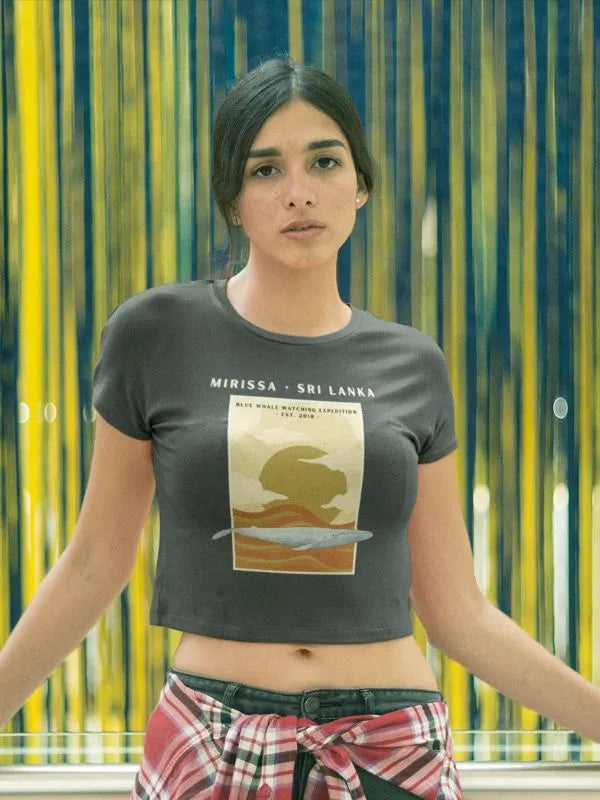 REVIVE THE BIODIVERSITY OF THE MALDIVES
Discover a unique collection of t-shirts and sweatshirts that capture the very essence of the Maldives: an underwater paradise teeming with awe-inspiring life
Maldives T-Shirts & Sweatshirts
Sort by
Featured

Best selling

Alphabetically, A-Z

Alphabetically, Z-A

Price, low to high

Price, high to low

Date, old to new

Date, new to old
Our collection of Maldives-themed t-shirts and sweatshirts is infused with the rich biodiversity that makes the Maldives one of the most renowned diving destinations worldwide. From majestic manta rays to imposing sharks and graceful sea turtles, each garment is a tribute to the astonishing marine life that defines this archipelago.
Every time you put on one of our t-shirts or sweatshirts, you'll feel the pride of having explored the depths of one of the planet's premier diving destinations. Our prints capture the magnificence of the Maldives' most iconic species. Immerse yourself in the beauty of whale sharks and relive the immeasurable pleasure of traversing their reefs
Only love for Maldives
Each design will transport you back to the most iconic diving spots of the Maldives, even when you're out of the water. We aim to imprint our love for Maldives' diving sites in our designs.
We don't just offer you style, but also comfort and quality. Our t-shirts are crafted with organic cotton, delivering a smooth and fresh sensation with every wear. And for cooler nights (best if on the deck of a liveaboard in the Maldives), our sweatshirts will keep you cozy as you dream about your future dives in Maldivian waters.
We aim to reach the hearts of ocean enthusiasts and those who share our passion for diving. Each garment serves as a tangible reminder of the delicate yet radiant beauty of marine ecosystems and the importance of preserving them. It's a call to action for all who wish to explore and safeguard the treasures lying beneath the surface.
Whether you've already explored the Maldives' waters or dream of doing so one day, our t-shirts and sweatshirts will connect you with the spirit of the ocean. With vibrant colors capturing underwater life and natural tones reflecting the serenity of the environment, each piece of clothing becomes a window into this astonishing marine world.
This collection is made for you, passionate diver and ocean lover. Wear with pride and join us in the mission to preserve and admire the magnificence of the Maldives, where the ocean comes to life.