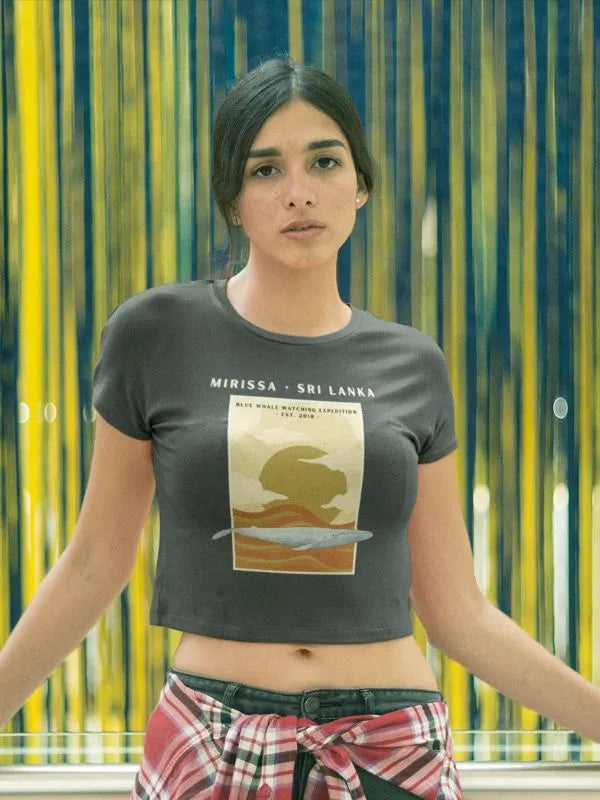 FASCINATED BY BLUE WHALES
Our love for blue whales is present in our t-shirts and sweatshirts from the very beginning. Discover the favorite t-shirts and sweatshirts of those like you who are fascinated by blue whales
Blue Whale T-Shirt and Sweatshirts
Sort by
Featured

Best selling

Alphabetically, A-Z

Alphabetically, Z-A

Price, low to high

Price, high to low

Date, old to new

Date, new to old
What is it that attracts us so much to blue whales? Perhaps it's the combination of calm, power, tranquility, and fragility that awakens our fascination with these mammals. They are much closer to us than we could imagine.
Blue whales captivate us, which is why they hold a prominent place in our collections. Our t-shirts featuring designs of blue whales have received the warmest reception and gained the most followers since we began.
Within this category of sweatshirts and t-shirts with blue whales illustrations, you'll find tributes to the blue whales themselves, as well as to those destinations we've explored and aspire to visit, such as Mirissa, the Azores, or Baja California
Display your fascination for blue whales
Within our collection of blue whale t-shirts, we aim to blend the fragility, love, and connection with the ocean that whales embody. Since our childhood, we've been on the quest for those whale t-shirts that allow us to express the love we feel for these mammals and the profound need to immerse ourselves in their world.
Today, we can proudly say that we are delighted with our designs of blue whales and to see them on you. Showcase your affection for blue whales through our t-shirts, available in certified organic cotton, known for its softness and durability.